One Shot. One Life
Explore the Art of Japanese Archery or Kyudo
Martial Arts of Japan
Karate. Aikido. Judo. Jujutsu. Kendo. Koryu. Iaido. Naginata. Jodo. Tankendo. Jukendo. Shorinji Kempo. Kyudo.
Martial Arts of China + SE
Wushu. Tai Chi Chuan. Shaolin Kungfu. Wing Chun. Xingyi. Bagua. Yichuan. Wudangquan. Modern Arnis. Silat
Mind + Body
Buddhism. Zen. Taoism. Acupuncture. Traditional Chinese Medicine. Ayurveda. GiGong. Daoyin. Meditation. Yoga.
"The World's Best Martial Arts Documentaries"
Editor, Black Belt Magazine
BOOKSTORE - NEW!
Books available in print (paperback) and for mobile Apple & Kindle apps
The Immortal Path: The Tao of Tai Chi Chuan
Discover the Martial Arts of Wudang Mountain with our guide, Grandmaster Zhong Yun Long
The Immortal Path
Popular Movies This Month
Our Recent Bestsellers in Download HD and Select DVD Formats
"Empty Mind are the best martial arts documentaries ever produced. I have treasured and enjoyed watching them over the past years."
RECENT POSTS FROM OUR BLOG
Posted May 11th. 32.8 Million views in 19 days. Though we are not a big fan of the vertical mobile phone format, we do like the shorts on YouTube.
Our latest statistics from Google are telling us that our videos on YouTube are too long and the wrong shape, so If You Can't Beat Them, Join Them!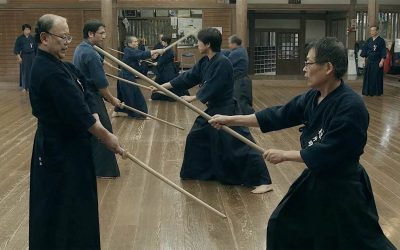 Shintō Musō-ryū, is a traditional school of martial arts (Koryū). In this video we feature Jodo, the art of the short staff in a demonstration at Kashima Shrine in Japan.